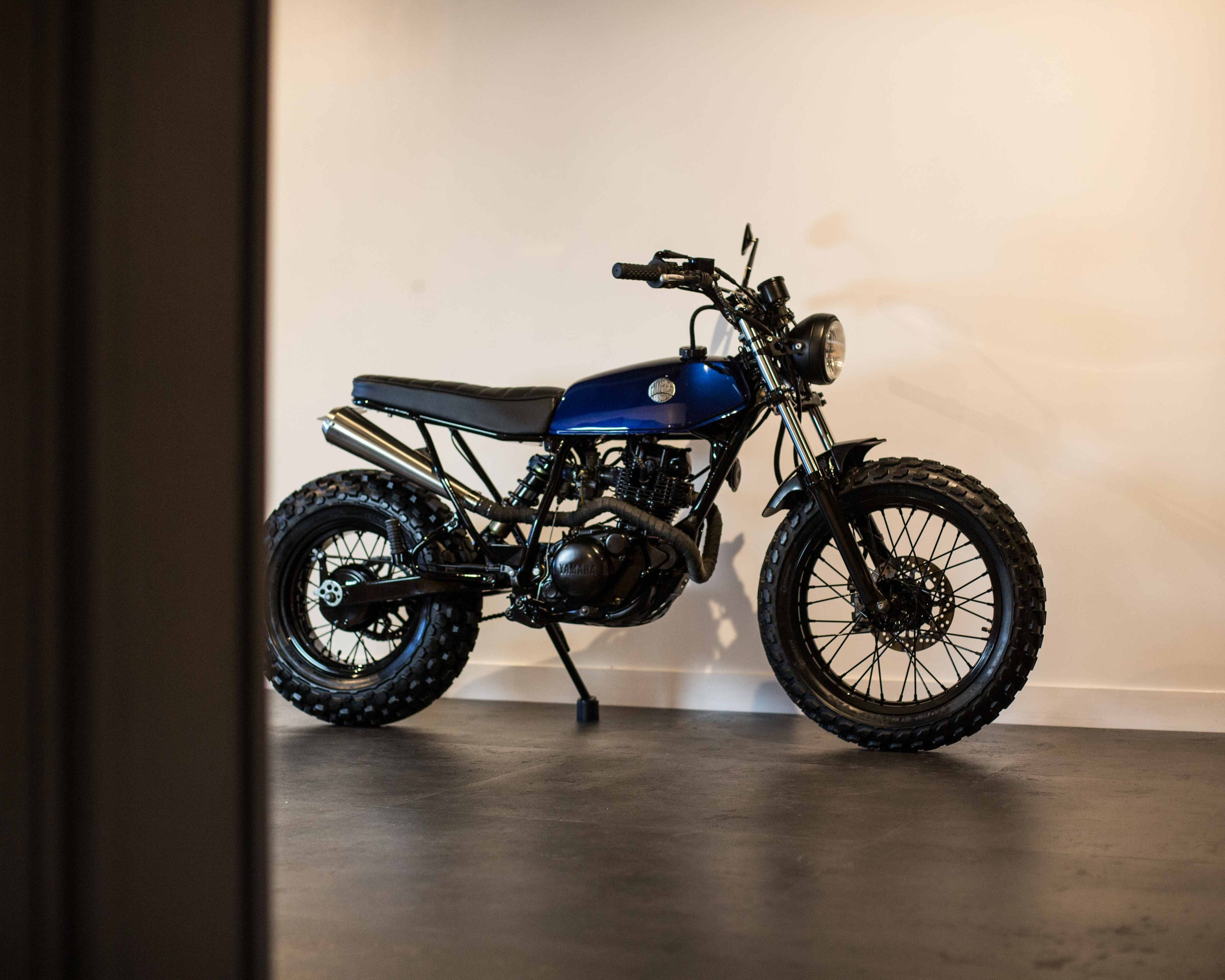 Released in 1999 , the TW is a versatile motorcycle, a small city car that proves to be more adventurous on rough terrain, by the sea and on the roads. Recognizable at first glance with its imposing rear tyre, this true trail bike is the ideal machine for varied use. The customization aims to preserve the DNA of the original motorcycle by creating an attractive little Scrambler with clean and noble lines.
In this desire to ennoble, the plastic fairings are removed and the tank replaced. The rear buckle grafted to the original frame incorporates the LEDs for the rear lights and indicators, it supports the new custom-made leather saddle. A round headlight is fitted with LED indicators at the front.
Thanks to a new exhaust line, this little 125cc gives voice like a real single-cylinder. Already available in several colours, the number of possibilities for tank-saddle-rim combinations is endless and gives each motorcycle a unique style. Get ready to put on your helmet and take on new spaces.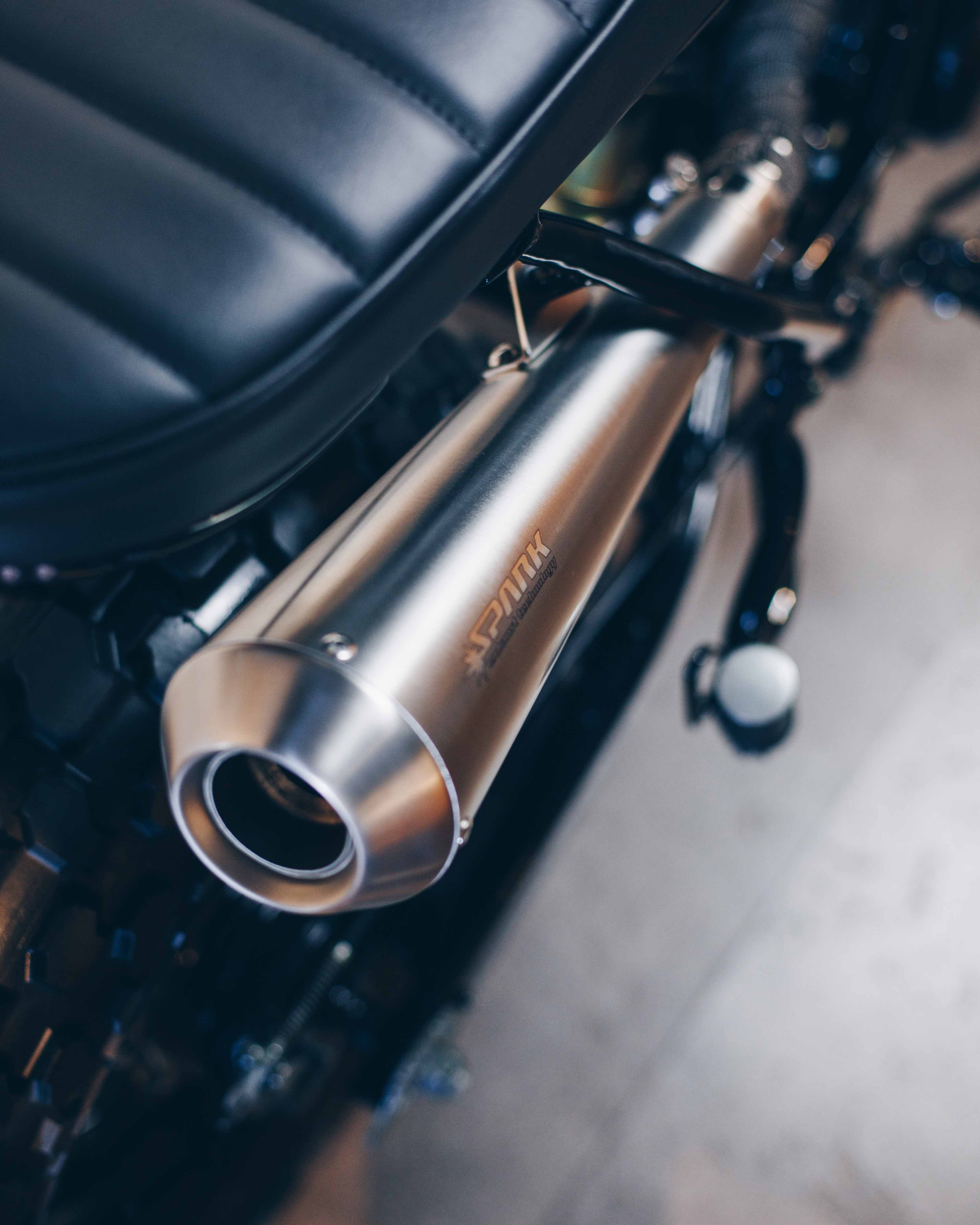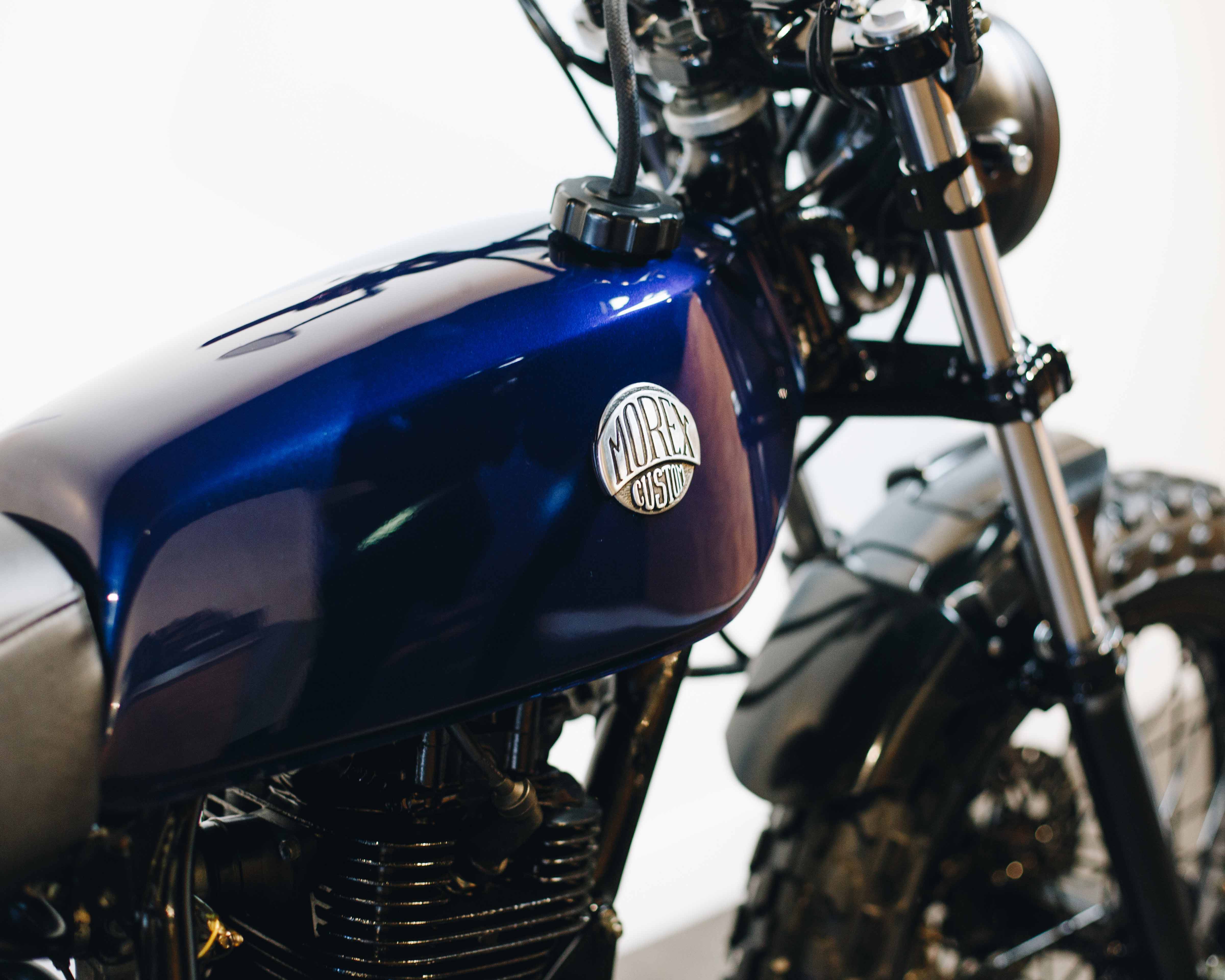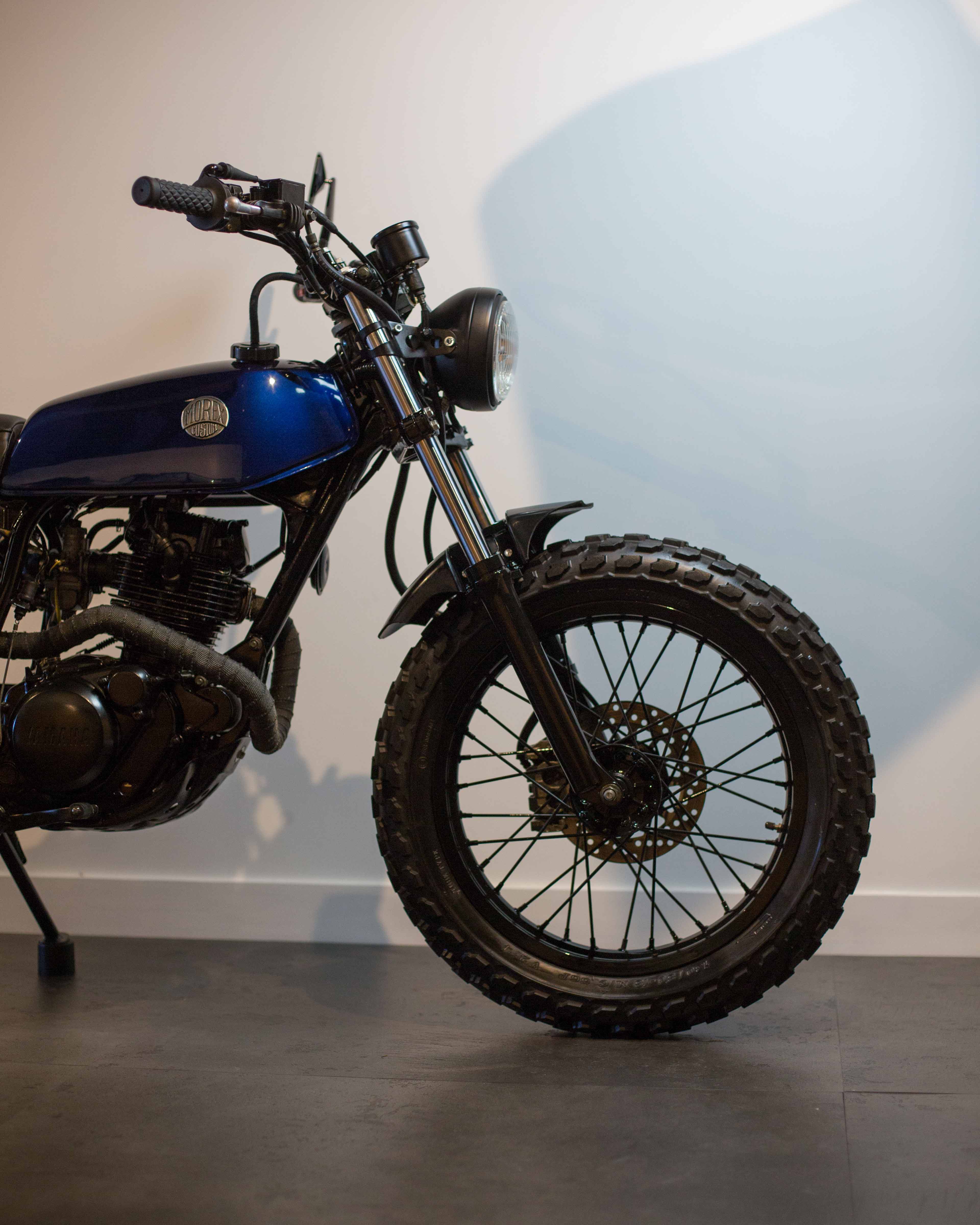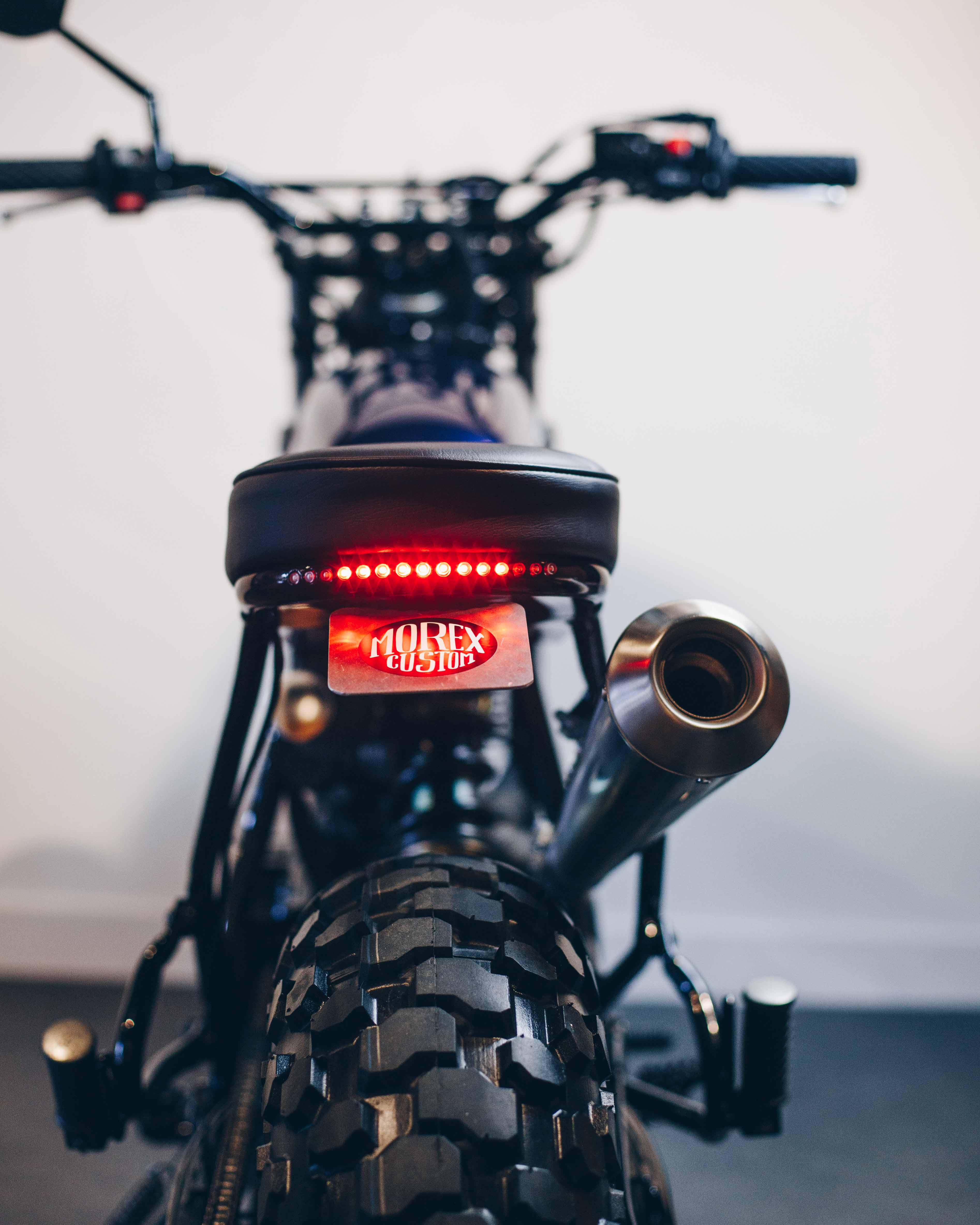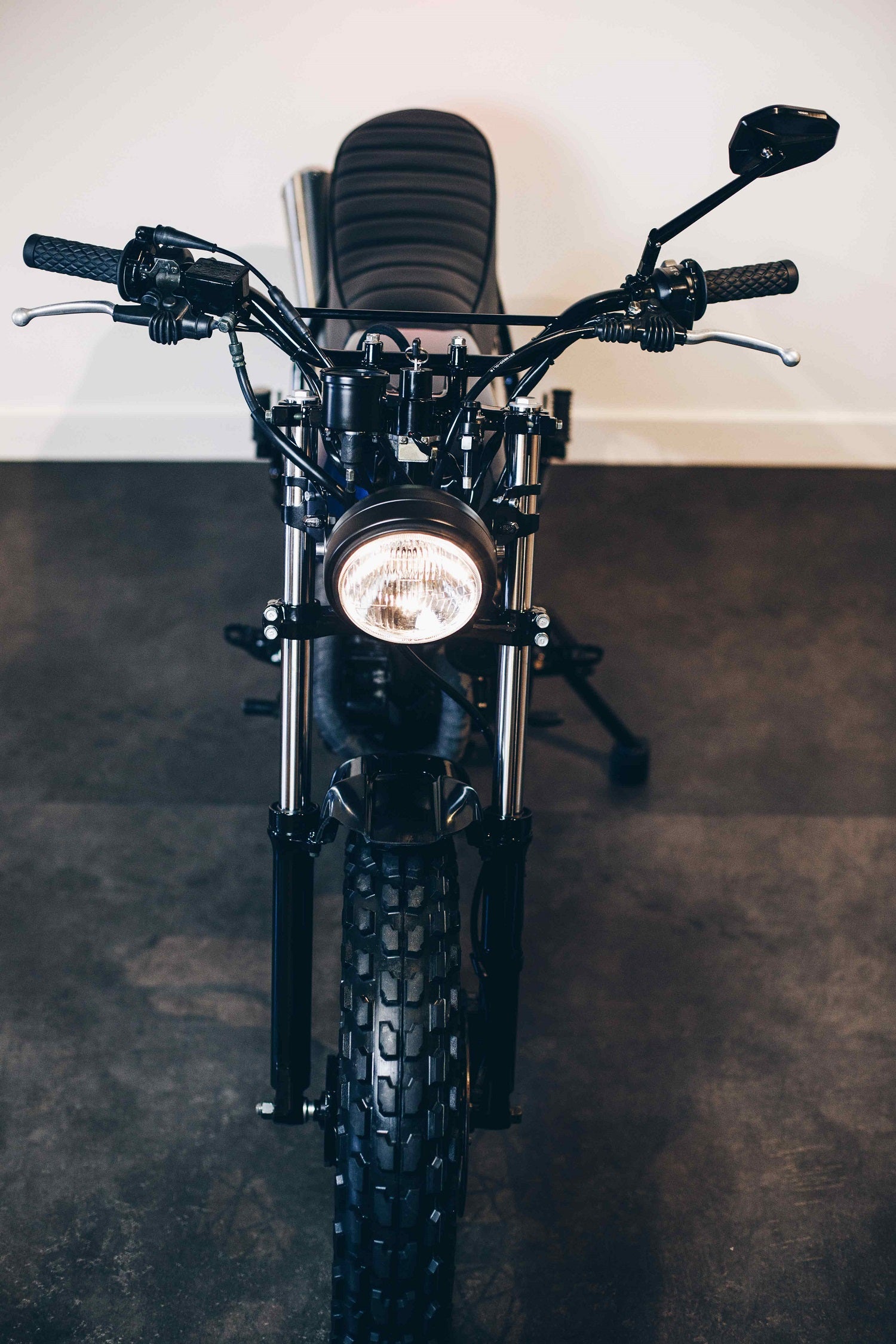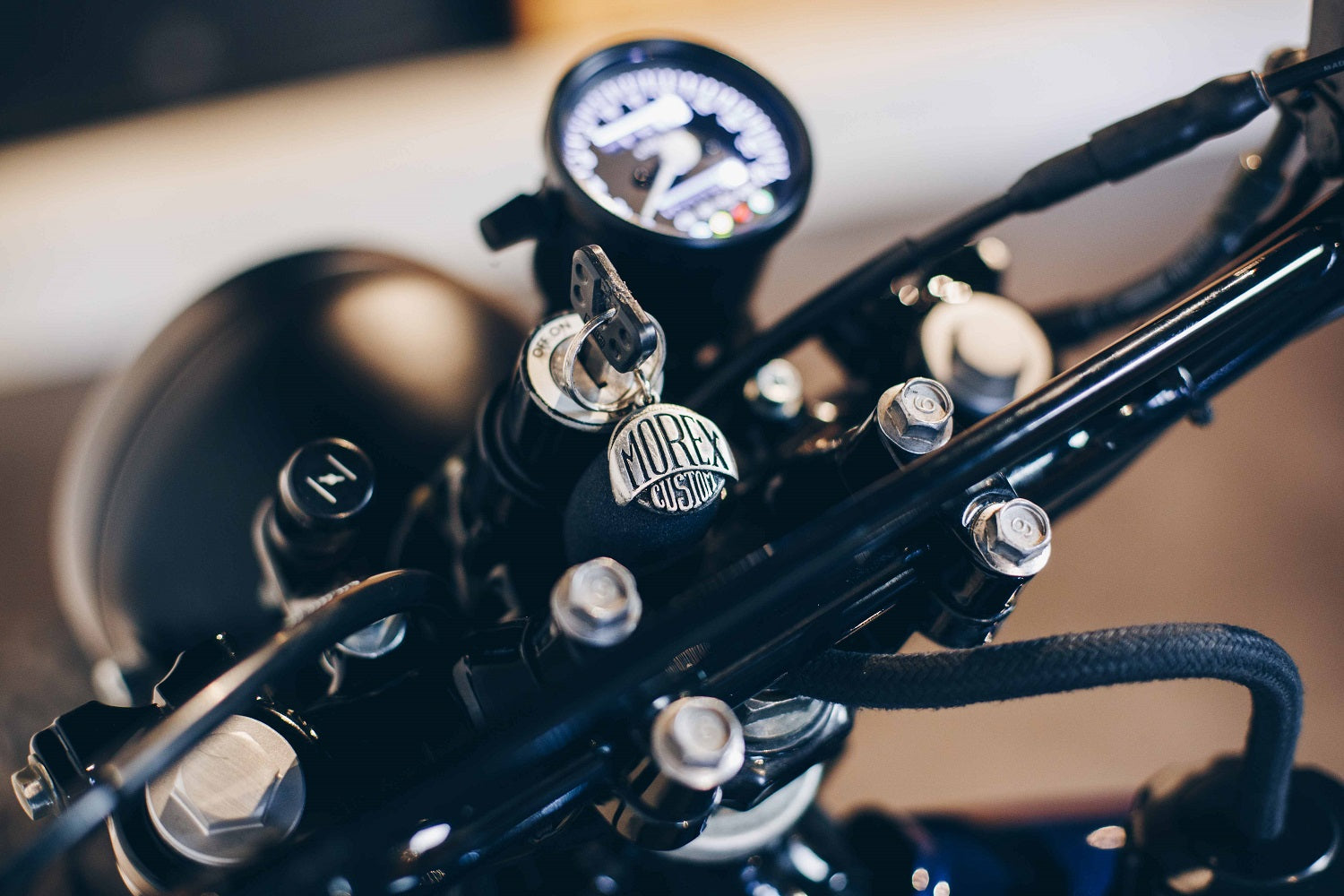 A custom motorcycle project?
Do not hesitate to entrust us with your custom motorcycle project, we will be delighted to create a unique motorcycle for you.