Morex Custom is a brand that has established itself in the world of motorcycle and car preparation by offering quality products and unique know-how. Building on this experience, the brand has developed its own line of clothing to offer its customers a complete fashion experience. True to its spirit of adventure and freedom, Morex Custom is inspired by board sports, surf trips , music and fashion to create unique and trendy clothes. The brand evolves with its designers on a daily basis, to offer products that reflect their state of mind and their passion for life. The Morex Custom clothing line is renowned for its exceptional quality and its trendy and fashionable cuts. Each piece is crafted from the finest materials available, to ensure optimal comfort and rugged durability. The designs are neat and original, to provide a unique fashion experience.
Origin
Morex Custom was born in Normandy, from a passion rooted in the DNA of its creators. Always driven by a taste for adventure transmitted by their father, who participated many times in the legendary Dakar rally , the Morel brothers did not arrive here by chance.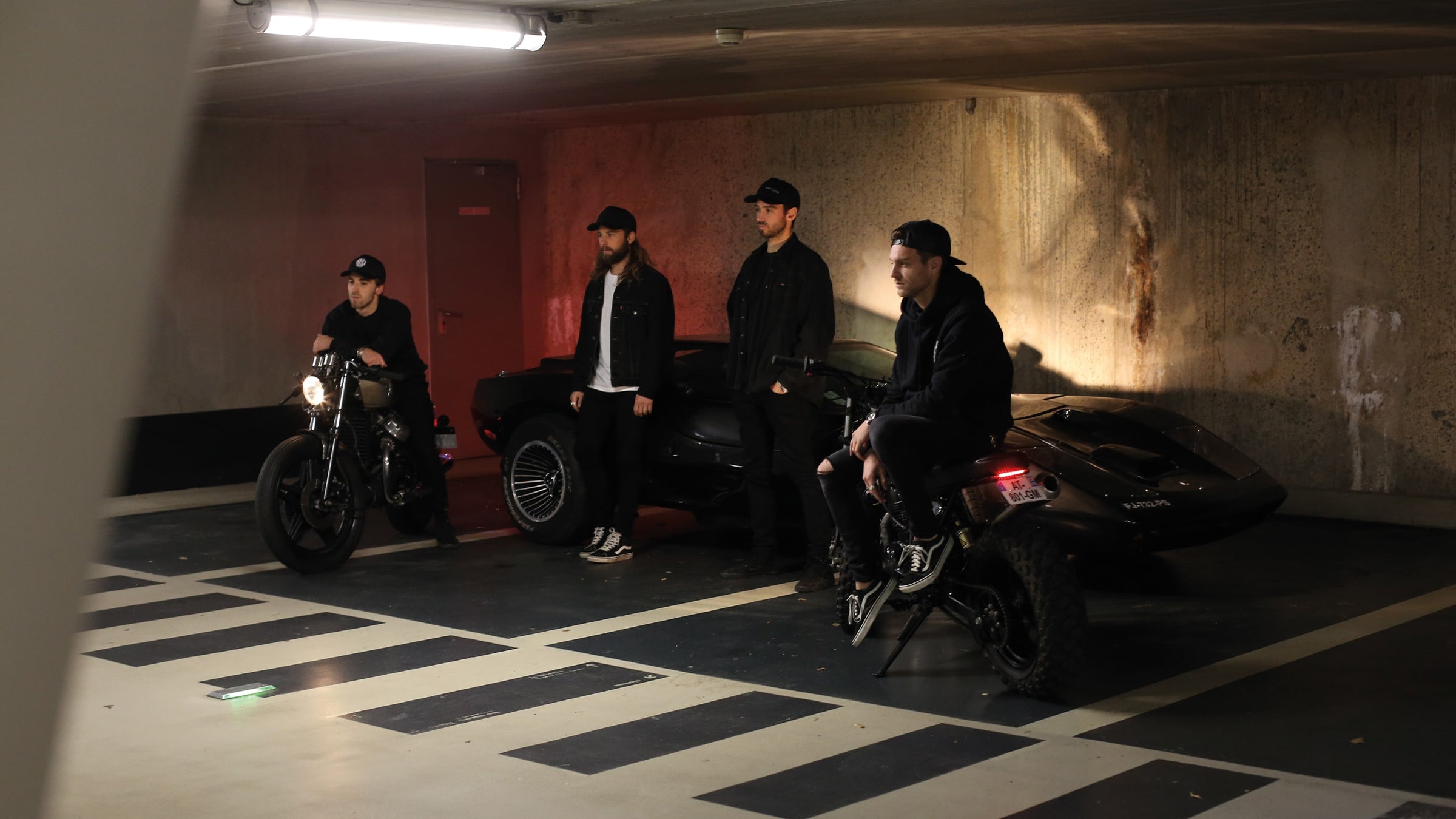 Over time spent among the engines of cars, motorcycles and competition vehicles, the desire to build and create objects in their image naturally imposed itself.
The common love for made-to-measure, the pleasure of riding unique motorcycles , surfing exceptional boards or even wearing limited edition clothing has gradually united individuals around the same philosophy, around riding and freedom and escape .
Simon's way of life, his taste for surfing, motorcycling and adventure have led him to live exceptional experiences. Over the course of his travels and encounters, his path once crossed that of the Morel brothers: a friendly, even fraternal love at first sight, the origin of the strong relationship that exists between them today.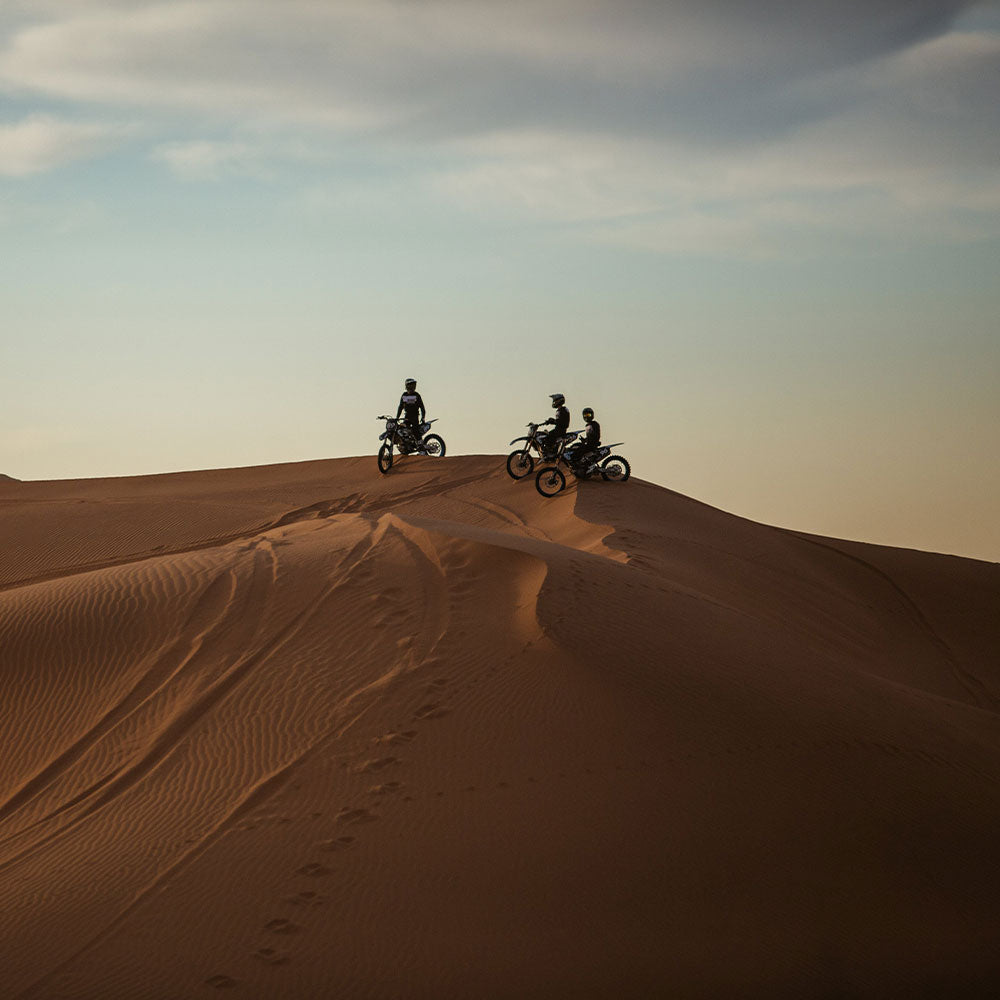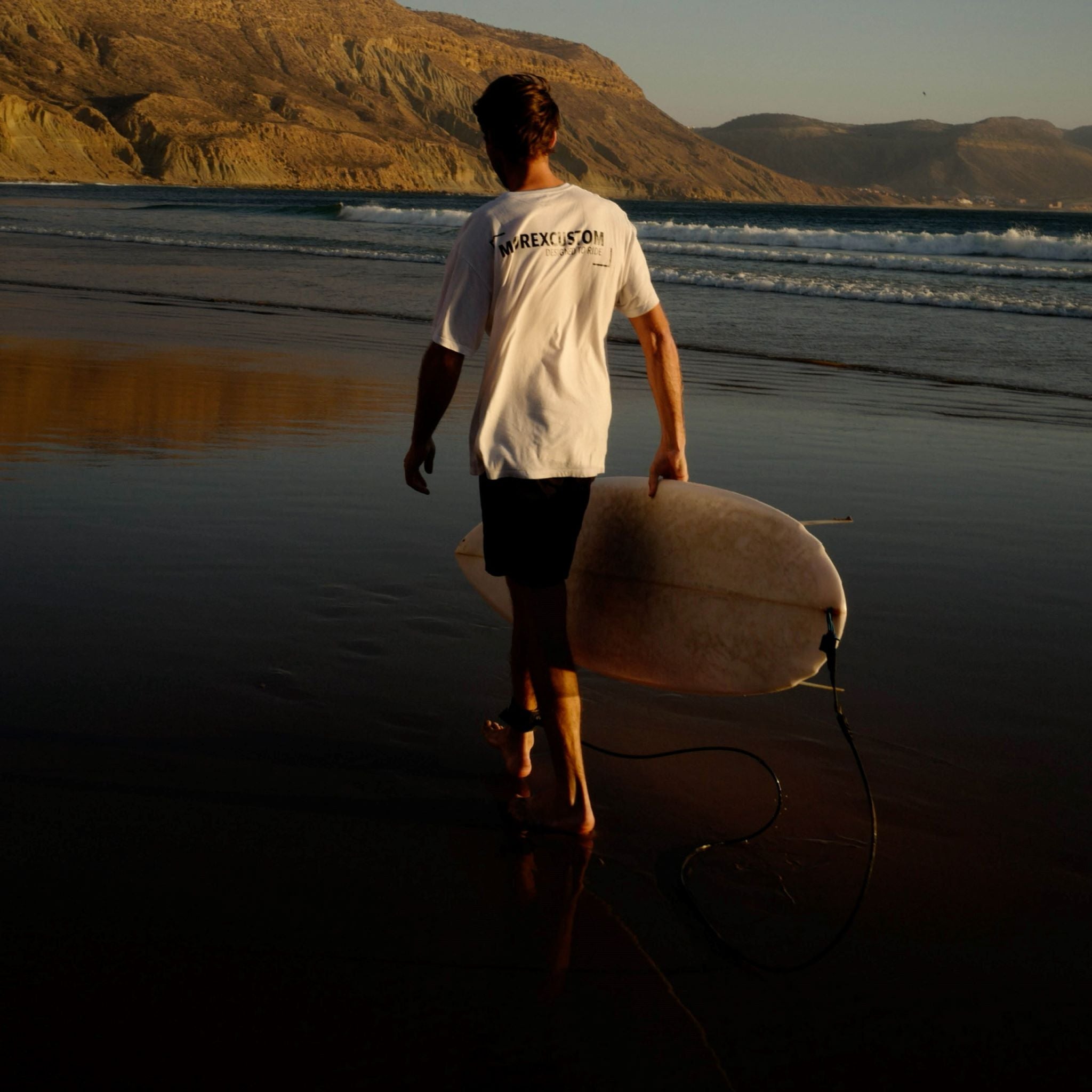 The desire for adventure and the will to always push the limits allowed the meeting of those who are at the origin of the brand as it exists today. Events such as Le Touquet and its preparation, the discovery of extraordinary places and the feeling of accomplishing great things together have gradually germinated the idea that it was possible to live from this common passion.
The Morex Custom spirit
This spirit is expressed in several areas where creativity and authenticity are the key words. Our taste for adventure is reflected in everything we offer, from our origin which is rooted in extreme sports, a wide range of products has been born based on our know-how. 
Morex Custom is not just a brand, it's a philosophy, a state of mind that unites lovers of sport, art, music, travel and adventure.
Plus, we're proud to work with renowned brands that share our passion for quality, style and innovation. Among them, Vans and Bell are among our privileged partners.
We have selected these brands for their unique DNA, their history, their know-how and their commitment to excellence. We share with them a common vision of fashion and style, as well as a deep respect for the traditions and values of our industry.
By collaborating with Vans and Bell, we have been able to select the most exclusive and trendy products from their collections, to offer you a unique and incomparable shopping experience. We are convinced that these products meet the most demanding expectations of our customers, in terms of quality, style and originality.
We are proud to be able to offer you these carefully selected products, to offer you a unique and personalized shopping experience. By choosing Morex Custom, you are choosing a brand that is committed to bringing you the best in fashion and style, in collaboration with renowned partners.
We're confident you'll love our selection of products, designed to meet the highest expectations of our community of fashion enthusiasts. So don't hesitate any longer, discover our exclusive selection of Vans and Bell products, and share your unique style with the Morex Custom community.