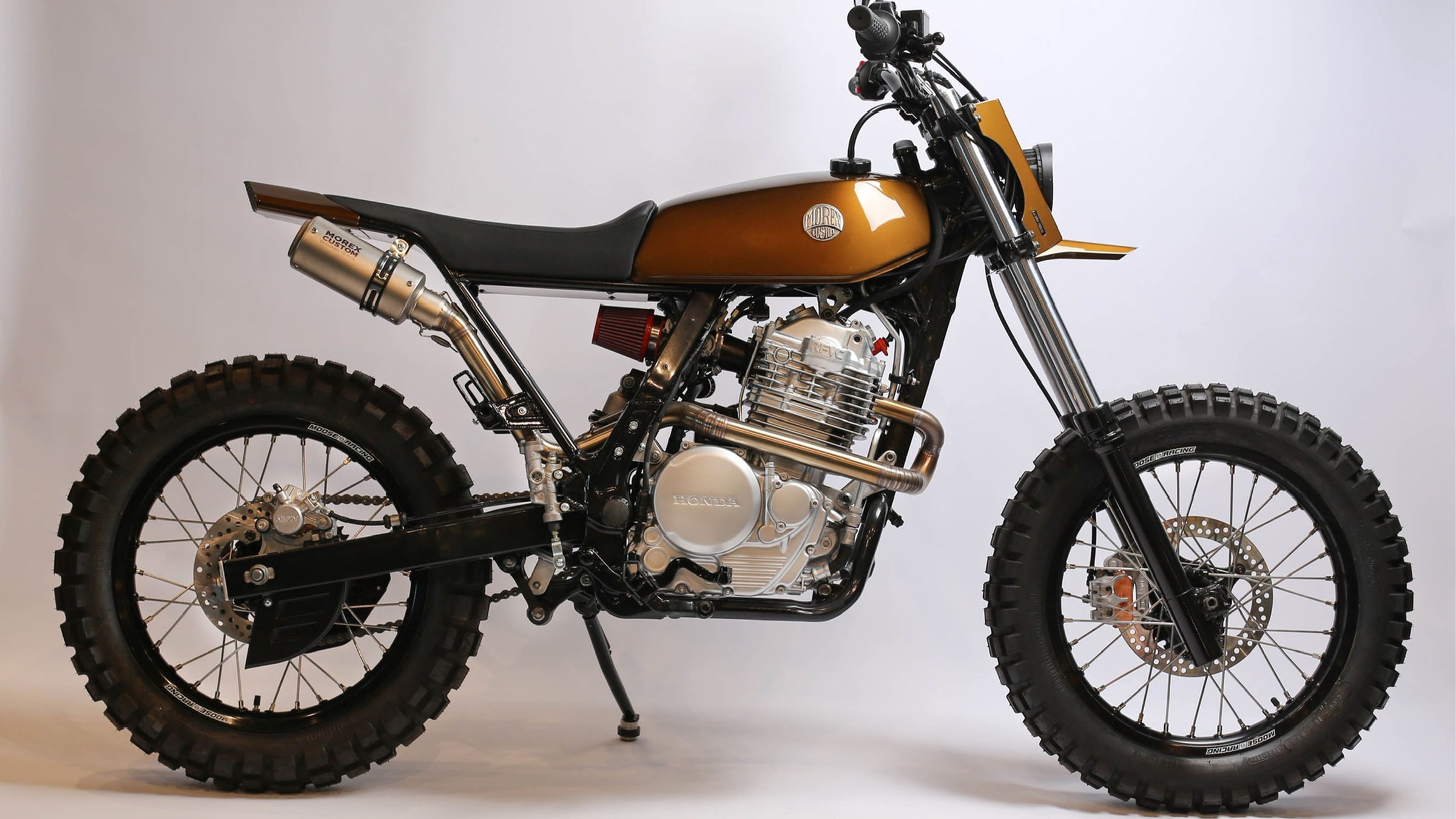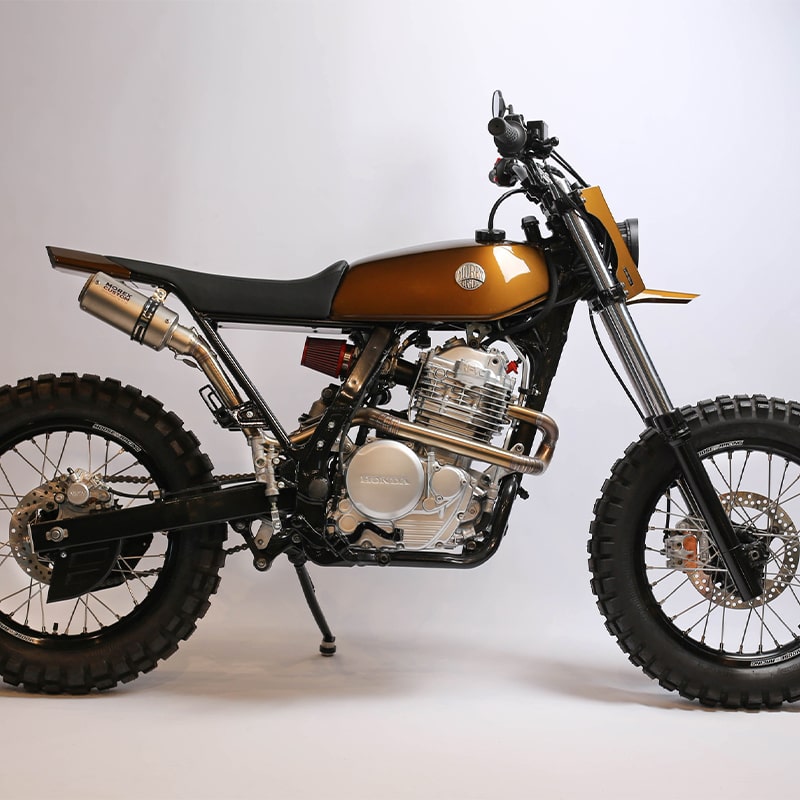 HONDA 650cc Dominator 1992
Distributed in the 90s, the Dominator has, without pun intended, dominated the motorcycle market. Most of the customization concerns the rear frame, designed to lighten the silhouette of the motorcycle as much as possible. Its front LED lighting and rear lights anchor it in our modern times.
Its bronze color enhances the lines of the tank and the sculpted metal front and rear fairings. A new pair of rims mounted with "scrambler" tires completes the balance of its line.
Selling price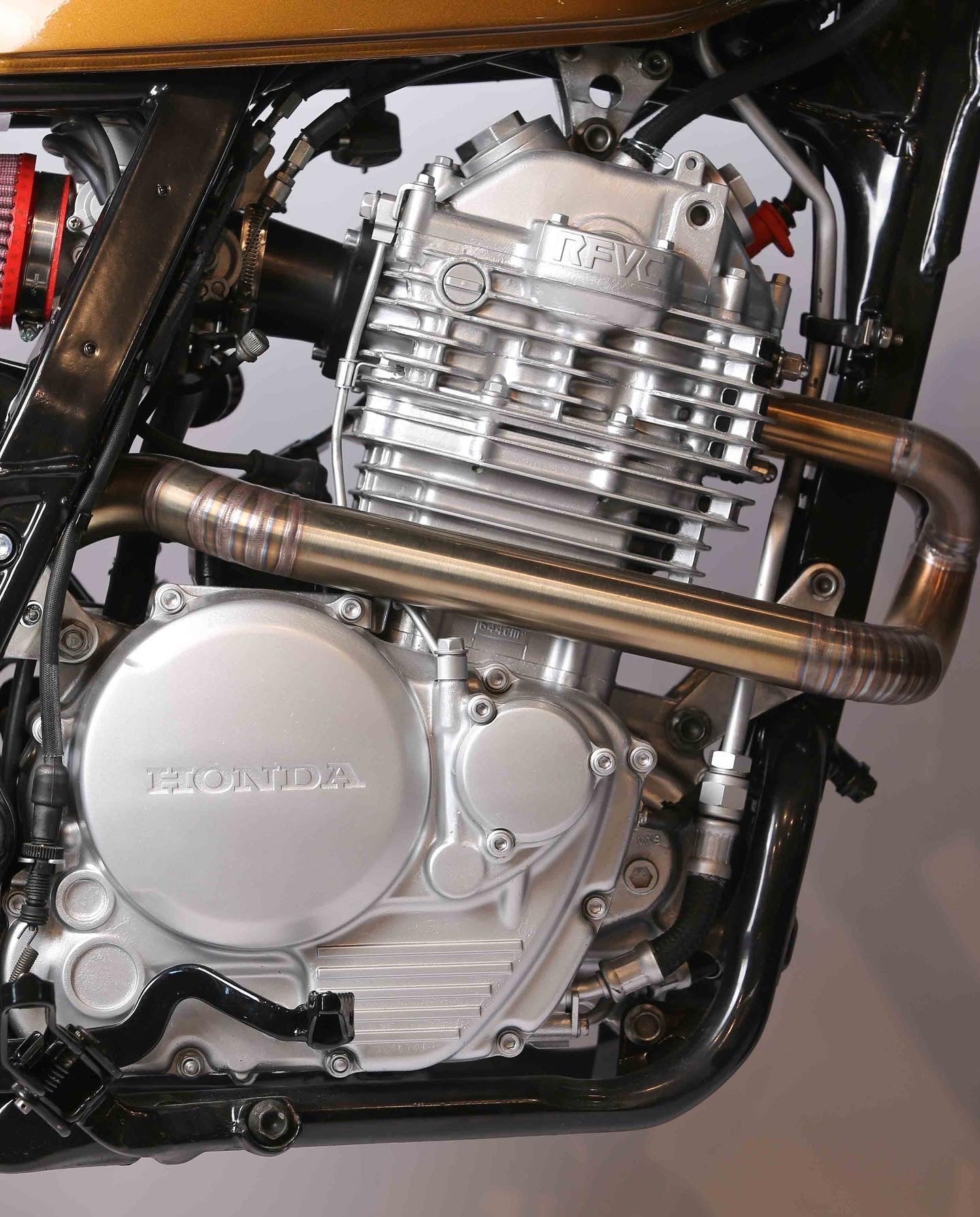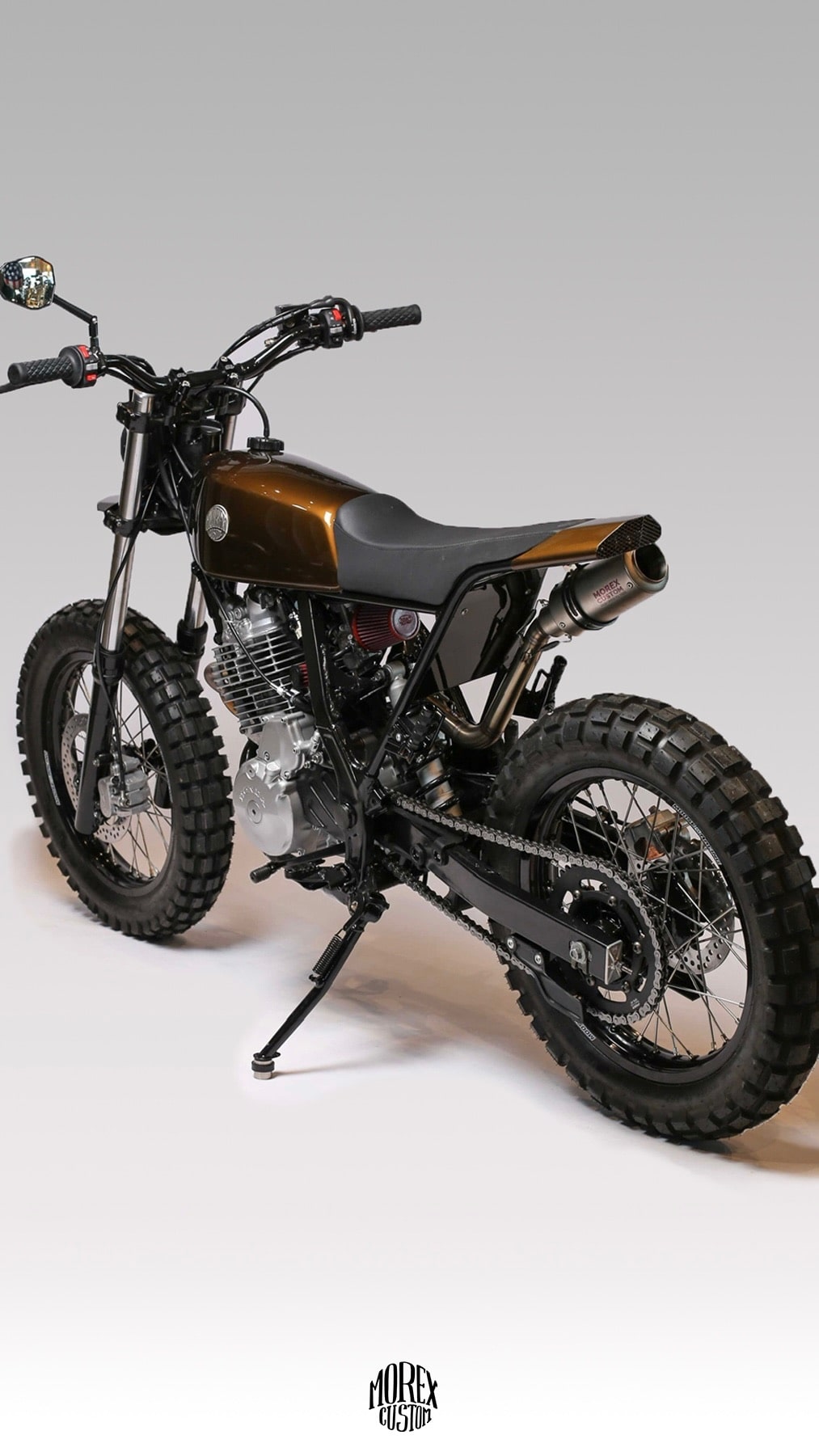 A LITTLE HISTORY
The Honda 650 CC Dominator is a dual-sport motorcycle launched by Honda in 1988. It was designed to be a versatile motorcycle, capable of both on-road and off-road riding, and quickly became popular with riders looking for a versatile and reliable machine.

The Dominator featured a single-cylinder, four-stroke, liquid-cooled engine with a displacement of 644 cc. It featured a six-speed gearbox and chain drive, and its suspension was compression and rebound adjustable.

In 1992 Honda introduced a new version of the Dominator with updated styling and some mechanical upgrades. The bike features a redesigned headlight, new seat and new graphics. The engine receives a revised camshaft and carburetor, which increases its power to 43 horsepower.

The Dominator's frame has also been updated, with a new swingarm and revised geometry that improve the bike's handling on and off the road. The bike's front fork was replaced with a 41mm fork with adjustable preload, and the rear suspension got a new, larger shock with compression adjustment.

One of the standout features of the 1992 Dominator was its dual-purpose tires, designed to provide good traction both on pavement and off-road. This feature made it a popular choice for riders who wanted to explore dirt roads and trails without sacrificing on-road performance.

Despite its many improvements, the Dominator was discontinued in 2003, replaced by the Honda XR650L. However, this motorcycle remains the favorite of many riders for its reliability, versatility and off-road capabilities. Its legacy can be seen in the dual-sport motorcycles that continue to be popular today.
A custom project?
Do not hesitate to entrust us with your custom project, we will be delighted to create a unique piece for you.