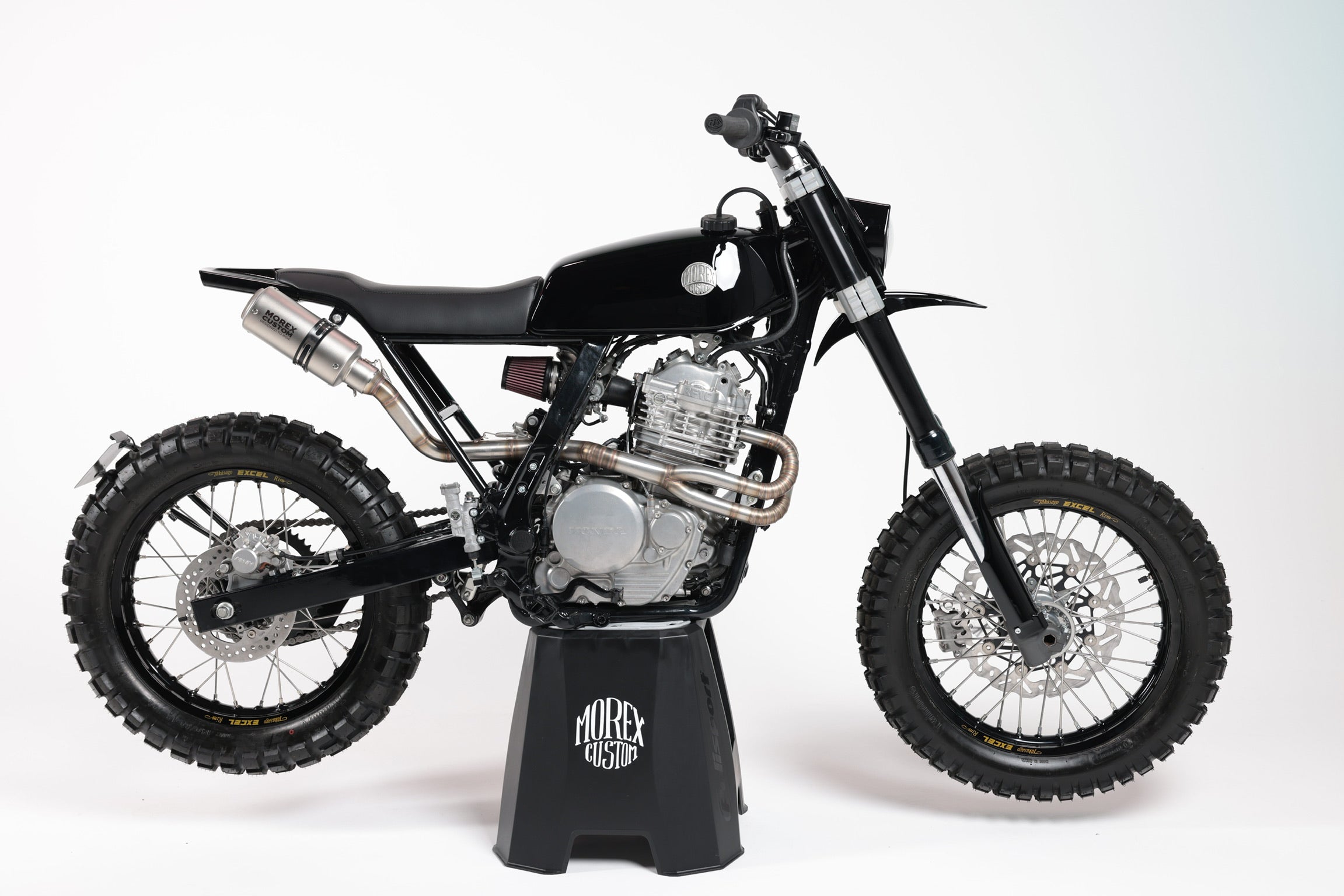 Some motorcycles go through the years without encountering any problems… What better basis to work on than a Honda Dominator .
The original idea was daring: take the robust and reliable heart (engine) of a legendary motorcycle and rethink the running gear with high-performance parts. The result is very real, a perfect blend of eras, a motorcycle with character and modern lines. The rear loop is designed to lighten the silhouette of the motorcycle as much as possible. The CAD drawn fairings were 3D printed in Nylon. LED lighting always anchors the motorcycle a little more in our modern times. A new pair of rims fitted with "scambler" tires completes the balance of the line.
The Phantom is a one-of-a-kind motorcycle, built from a Honda Dominator base and transformed into a competitive trail bike with a modern look. For nearly a year, Joan Morel, Kévin Morel and Valentin Pointeau, all three motocross riders, worked to create this custom bike with painstaking attention to detail.
The engine has been completely overhauled, with a cylinder rebuilt at Revaltec, a new piston and all bearings replaced. The tank of a 125 DTMX adapted, a completely tailor-made exhaust are brought to it. The rear suspension comes from the YSS brand, specially adapted to the Honda Dominator model. The fork is that of a Yamaha WRF 450 shortened and prepared for supermoto type road use.
The Phantom is equipped with a Neken handlebar, YZF motocross version, and a Motogadget M-Unit box with push buttons on the handlebar. The BMC air filter improves engine performance. The wheel hubs are chrome plated and the Excel rim ring is spoked for a sleek finish.
The black paintwork on the fairings and rims, combined with the MOREX CUSTOM brand logo, gives this motorcycle a stealthy and aggressive look.
The Phantom is a unique looking, high performance, custom motorcycle built by enthusiasts for motorcycle enthusiasts. It offers competitive behavior and incomparable driving pleasure.
Sold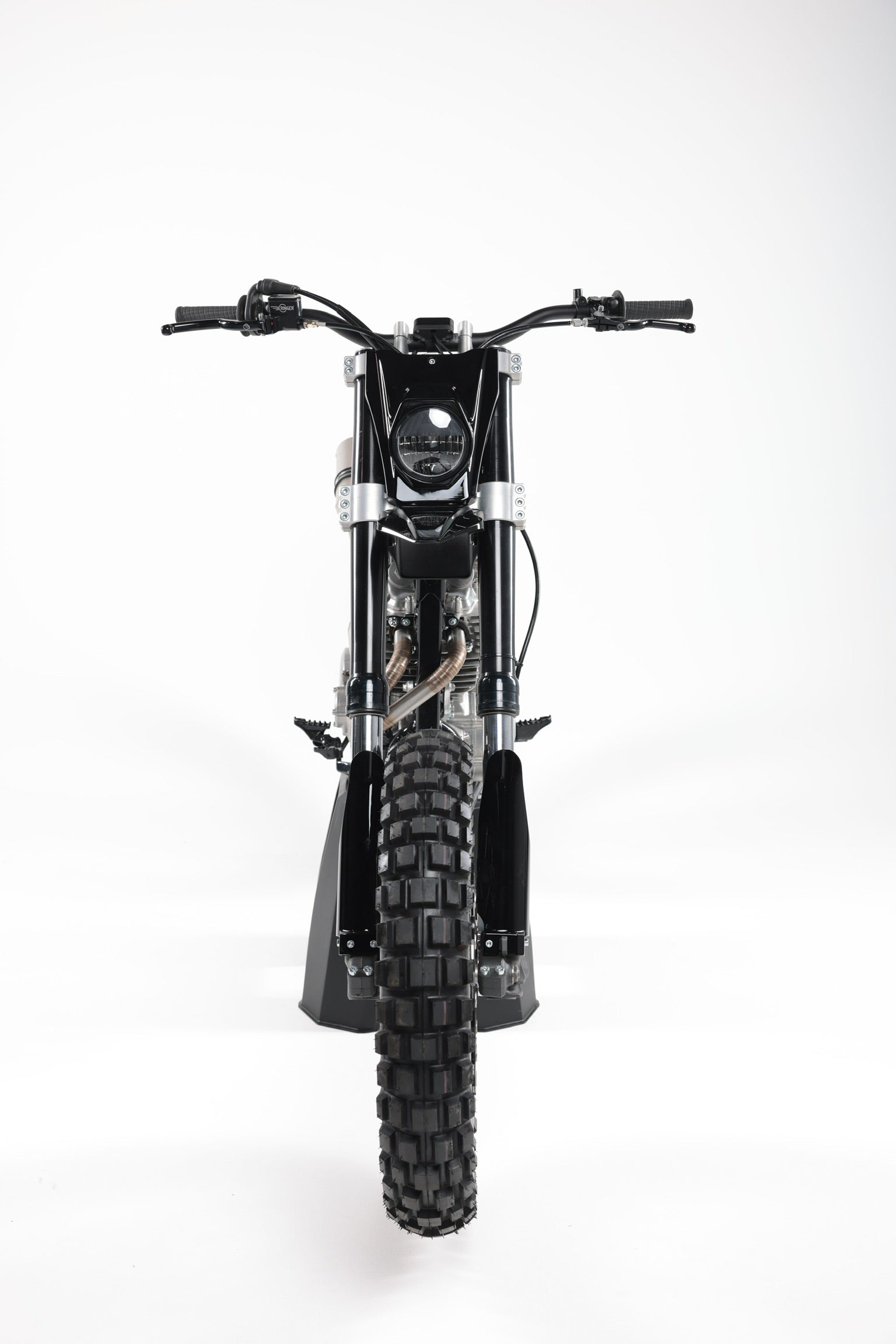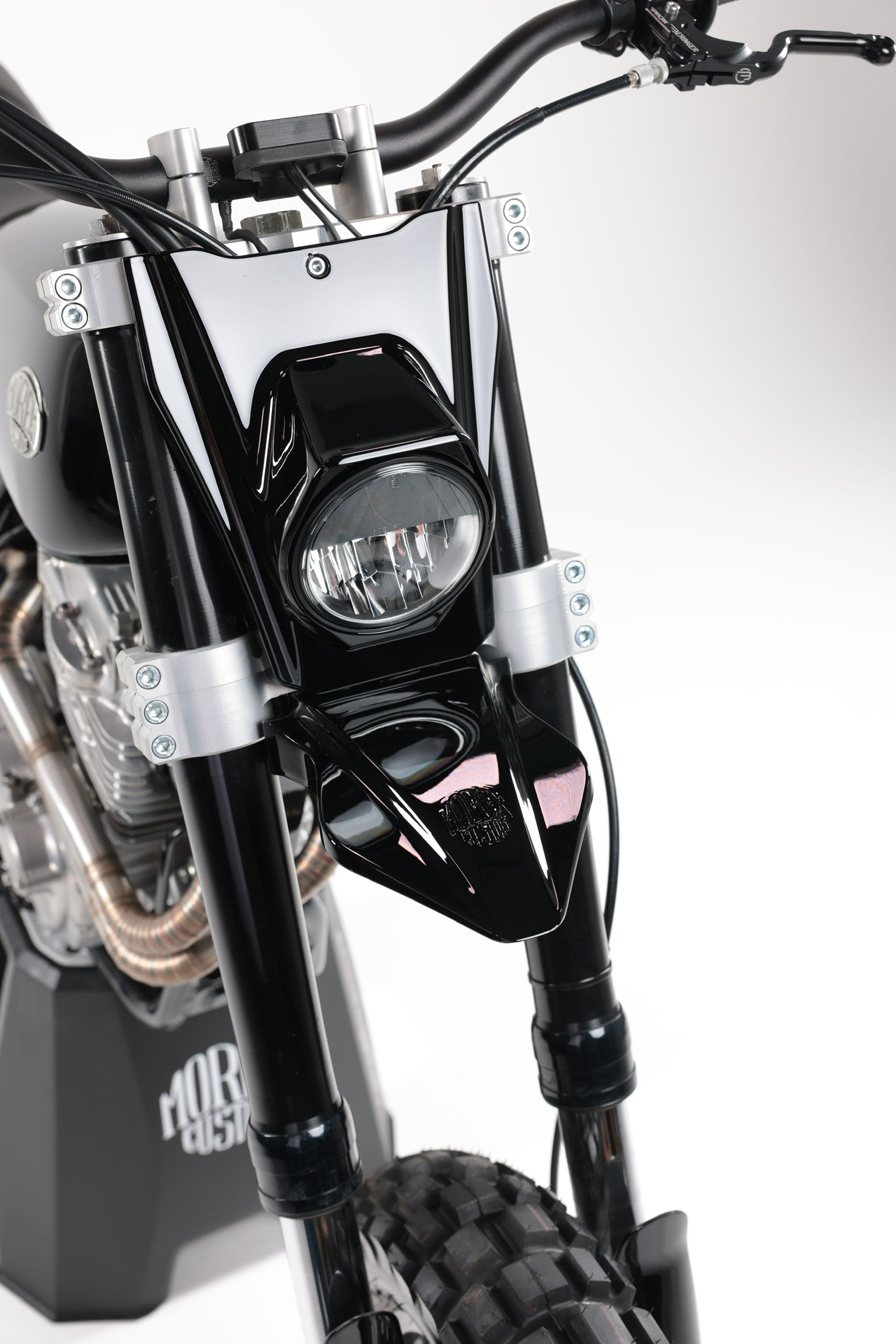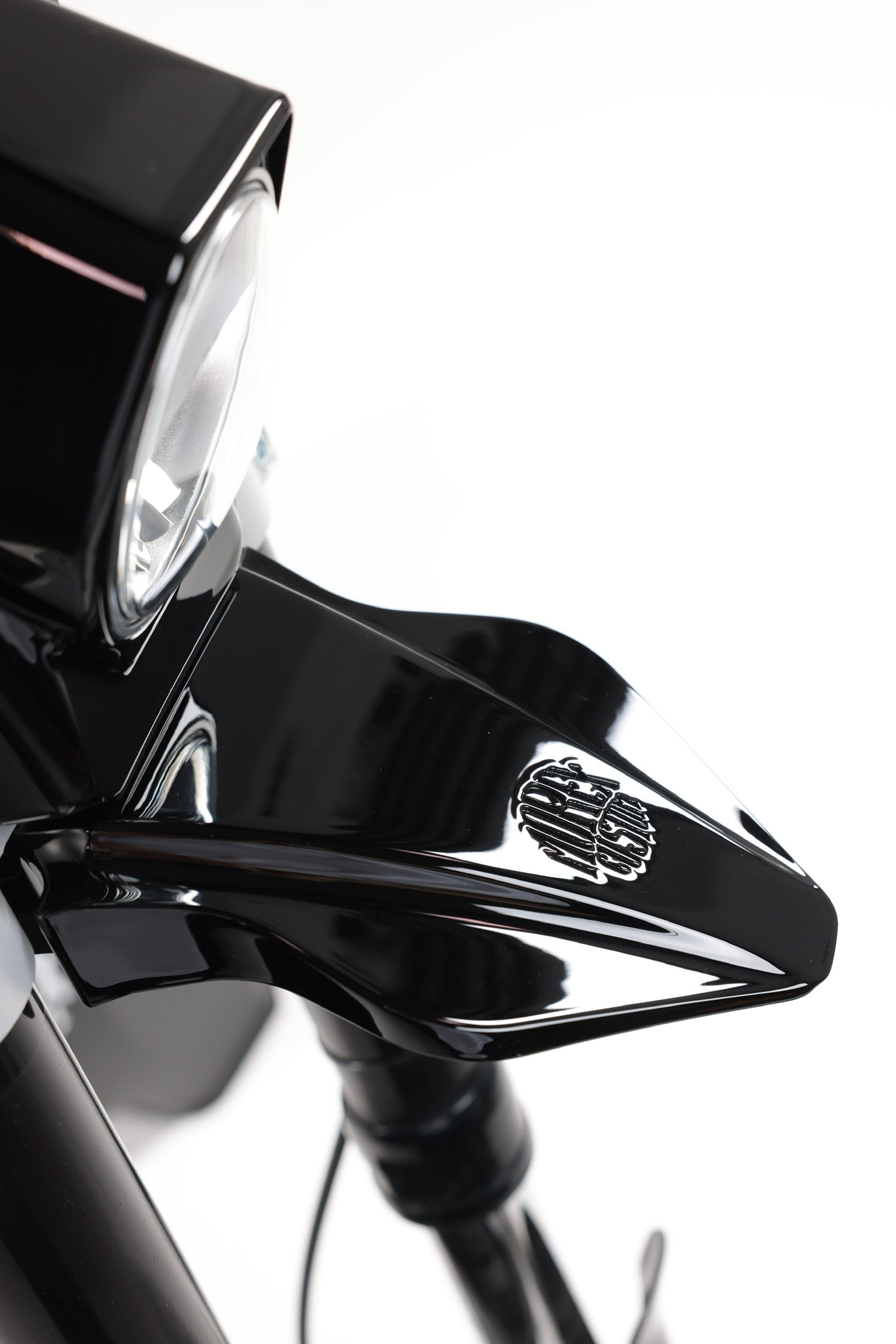 A custom motorcycle project?
Do not hesitate to entrust us with your custom motorcycle project, we will be delighted to create a unique motorcycle for you.