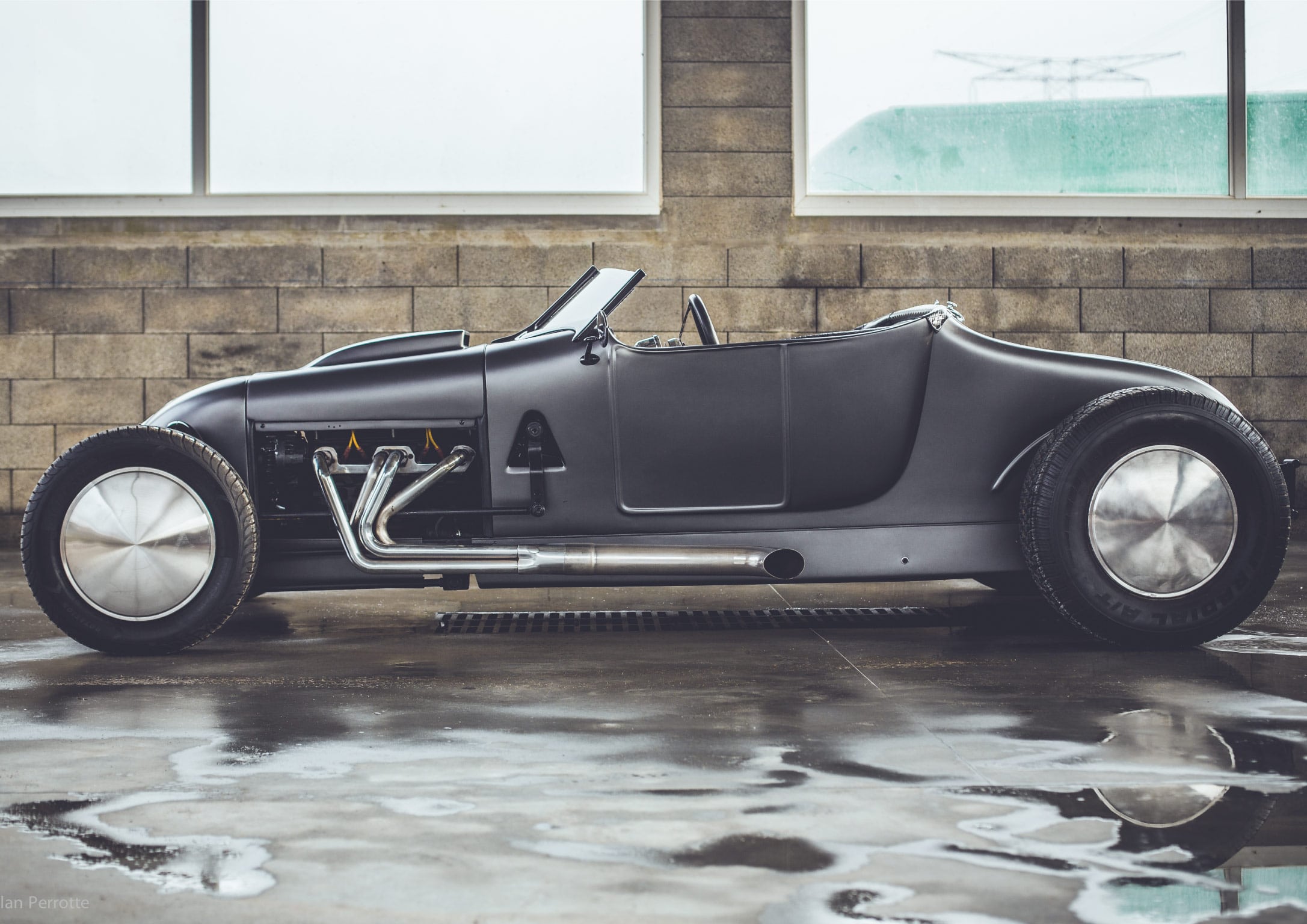 Raw power on a 1920s Ford T base, the Morex Custom workshop has developed a real war machine.

Named T-track, this hot rod is powered by the legendary General Motors 5.7 from the 1960s, improved by a Mopar preparation of the time.
The power-to-weight ratio ensures speedy starts.
Braking question it remains authentic with four drum brakes and for the direction it is a direct rack with tie rods, in other words that we should not leave this rolling coffin between all hands. We are closer to a Dragster than a passenger car, especially with the aerodynamic wheels called moon. His purely rebellious style is breathtaking. And its small American football helmet-style front bumper underlines the aggressiveness already well anchored in the spirit of the machine.

Morex Custom chose a beautiful matte gray paint that modernizes.
It should be noted that the cockpit is a simple two-seater bench seat without a belt because it was not compulsory at the time. No mistakes are allowed in this hot rod.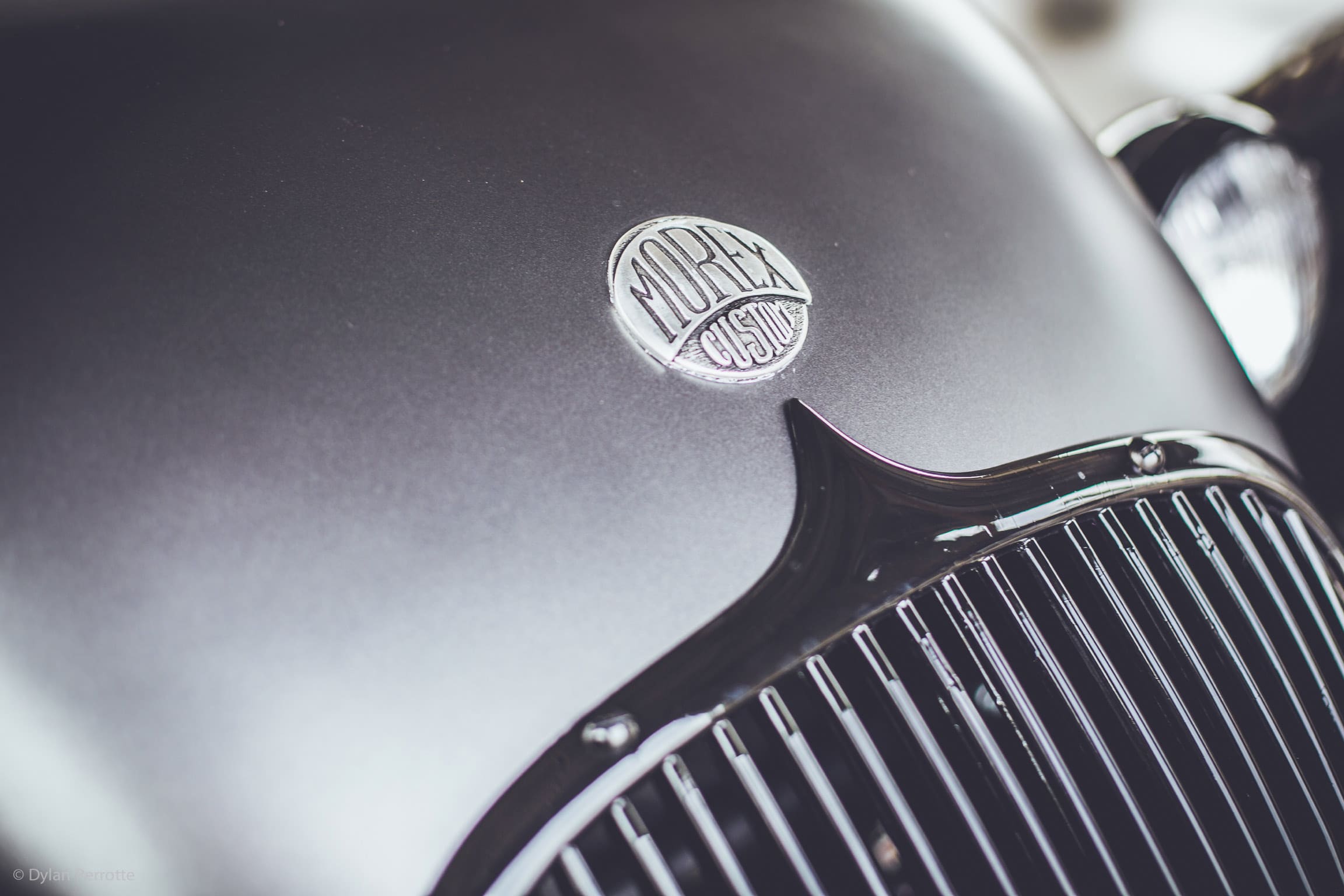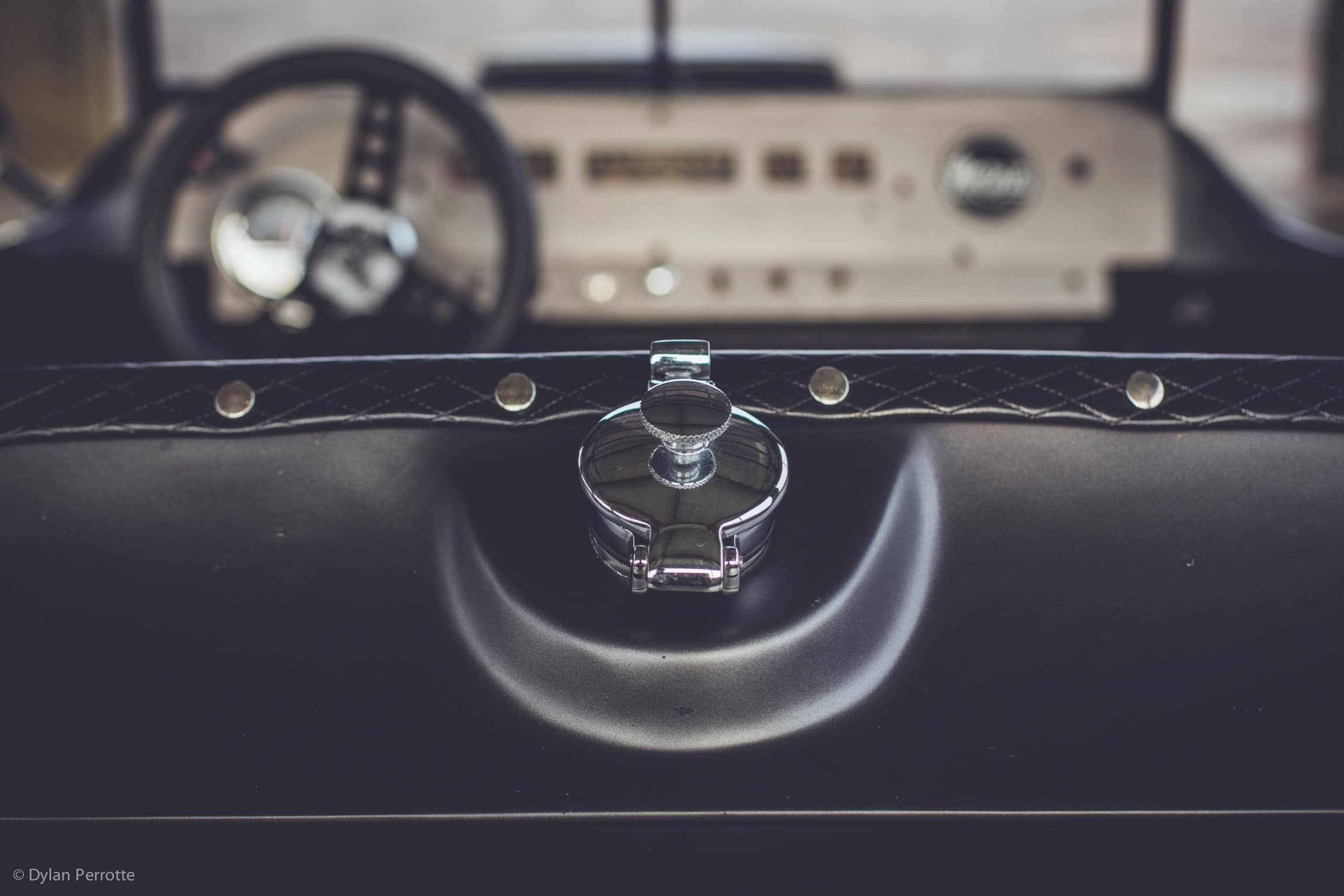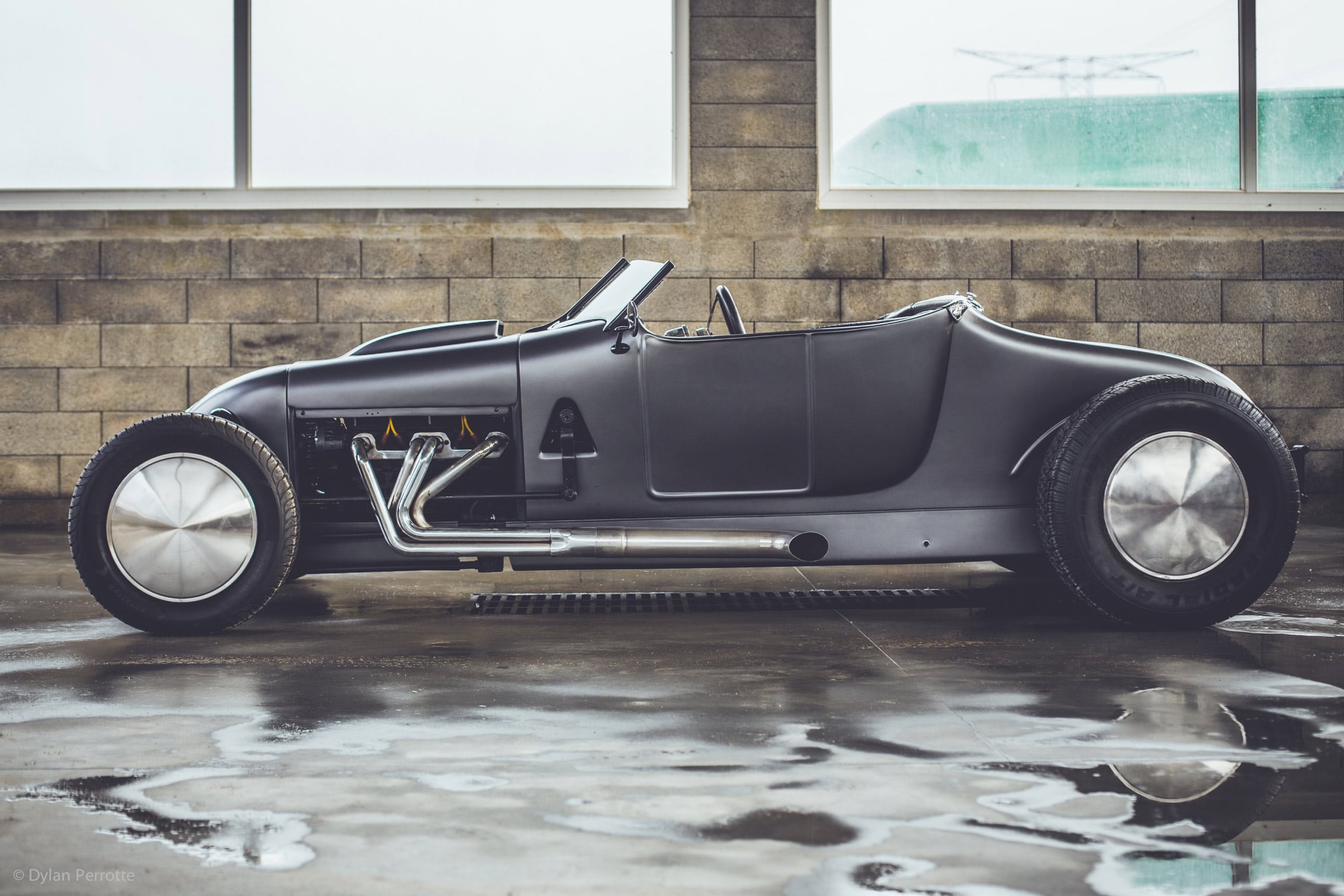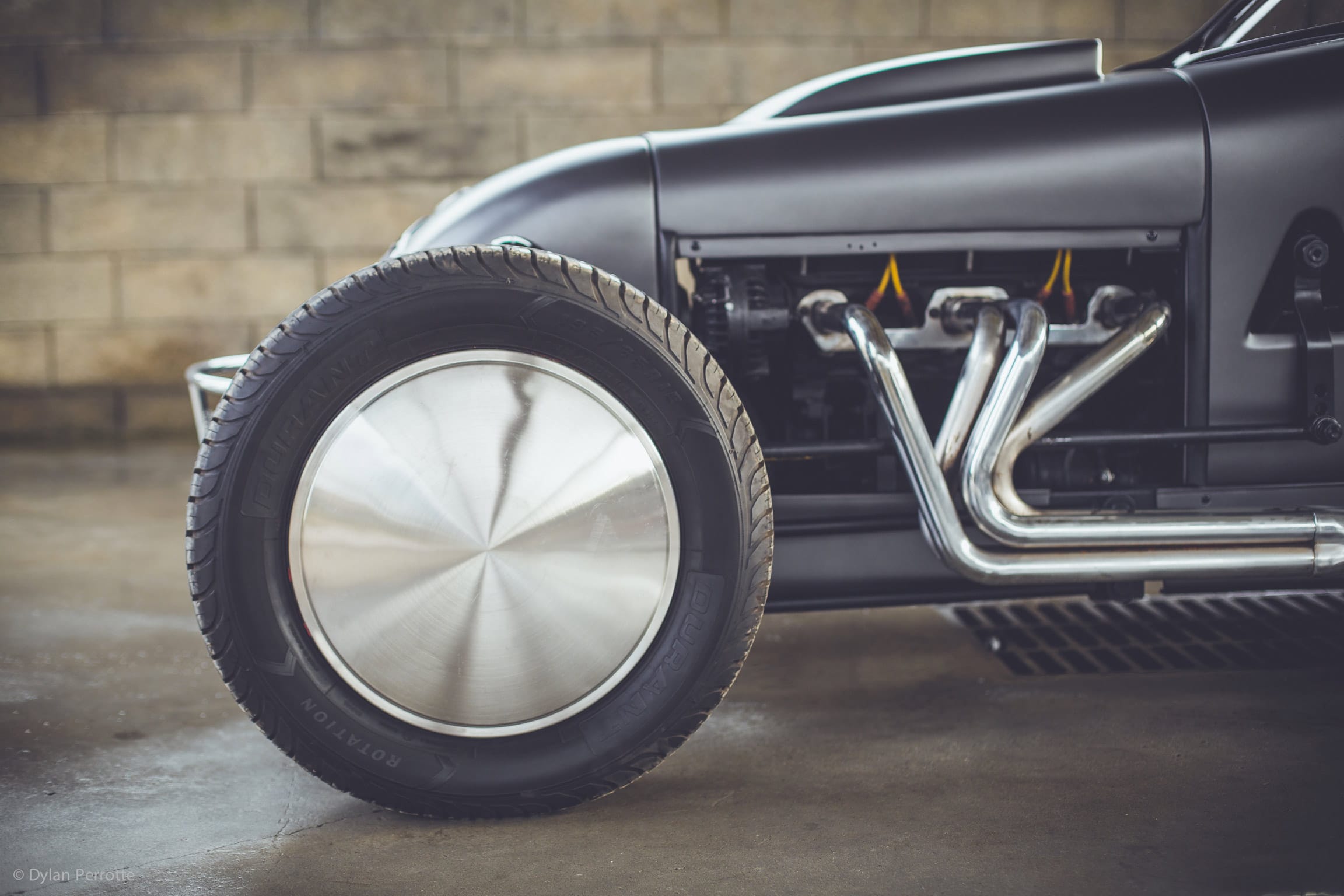 A LITTLE HISTORY
The Ford Model T is one of the most iconic cars in automotive history. Produced between 1908 and 1927 , the Model T revolutionized the automobile industry by making cars affordable for ordinary people. Although the Model T was primarily designed for everyday transport, there was also a racing version known as the Ford T track car.

The Ford T track car was a stripped down version of the Model T, specifically designed for oval circuit racing. The car featured a shortened wheelbase, lightweight body and a modified engine that produced up to 40 horsepower. The car also featured a unique "under the frame" chassis which lowered the car's center of gravity and improved its handling on the track.

The Ford T track car was an immediate hit with racers and quickly became a dominant force in early motorsports. The car won numerous races and set several speed records, including a world record on a one-mile oval track at over 160 km/h. The Ford T also played an important role in motorsport history.

The Ford T also played an important role in the development of American motorsport. She helped popularize oval-track racing, which led to the creation of NASCAR , one of the most popular motorsports in the world.

Although the Ford T was primarily designed for racing, it also had a significant impact on the automotive industry as a whole. The car's success helped establish Ford as a leader in motorsport and cement its reputation as a manufacturer of high-performance vehicles.
A custom project?
Do not hesitate to entrust us with your custom project, we will be delighted to create a unique piece for you.