Anatole Rahain
Originally from Condé-en-Normandie in Calvados, Anatole has been riding BMX since the age of 11. Specialized today in the discipline of BMX Flat.
I'm Anatole Rahain, I'm 24 years old, I like the sun, sport and good food! I am from Normandy, I have practiced bmx flat for 11 years.
it is a discipline of bmx which consists of doing tricks on the ground. It has an artistic side in addition to the sporty side and it's a mix that I really like!
Basically I skated then a rider made me try the basics in bmx with a friend, we learned quickly thanks to skateboarding. This same guy was organizing a competition shortly after in my city so I registered in the amateur category for fun. I finished first in the qualifications and 2nd in the final so I continued!
My best memories in bmx are mainly trips, missions to go to competitions at the other end of France, trips abroad with friends, it's always a good atmosphere
And my worst memory I think was falling on my back just before a contest final run! Gasping and all that just before passing it didn't fit me well so I didn't ride well...
What I like about bmx is that it's an individual sport that you can do with people. There are no rules and few constraints, you can train whenever you want almost anywhere. Freedom what!
In bmx flat you need flat ground that grips well, no need for a skatepark or anything else. So you can find spots everywhere. I like to ride aesthetic spots with life around them. Paris is not badly supplied at this level! But my favorite has to be the water mirror in Bordeaux. There is a unique atmosphere there at the end of the day
Sponsor level currently is mostly gear, bike parts and apparel in exchange for content and event appearances. I would like to develop this aspect of my career this year. I really like the video side and my discipline lends itself very well to this kind of thing, so follow!
When I started to travel alone on competitions I often booked covoits to limit my costs. One Friday evening after class I went down to Montpellier with someone who was to drop me off at Baillargues (about fifteen km from Montpellier). I was supposed to arrive around 3am so a friend had left a hotel room open so that I would be safe when I arrived because we had a group video shoot with the FISE at 9am the next day in Montpellier then competition at the end of the afternoon- noon.
The covoit person finally dropped me off in Montpellier with my belongings and my bike. I hit the rest of the road in the dark with all my bags with an unreliable gps in a city that I did not know haha
After cycling for a good 2 hours in the night and having crossed some dirt roads I arrived at the hotel. The day was starting to dawn it was nice, but I was exhausted so I went to bed, without plugging in my phone which had no more battery… so my alarm clock didn't ring and I woke up at 10 a.m. , everyone had already left for the shoot… But since it was until 1 p.m. and I really wanted to appear on this project, I had a bite to eat, got back on my bike and rode the other way back to the filming haha! It was really a mission but it didn't stop me from winning the competition this weekend.
It was in 2017, when I think back on it I still had a grain to leave like that by only half planning things, but I was 100%! Today it is still one of my favorite memories of solo travel and which always makes me laugh so much
My favorite was the lite grunge sweatshirt ! It goes everywhere it is comfortable and solid. I love wearing it to ride!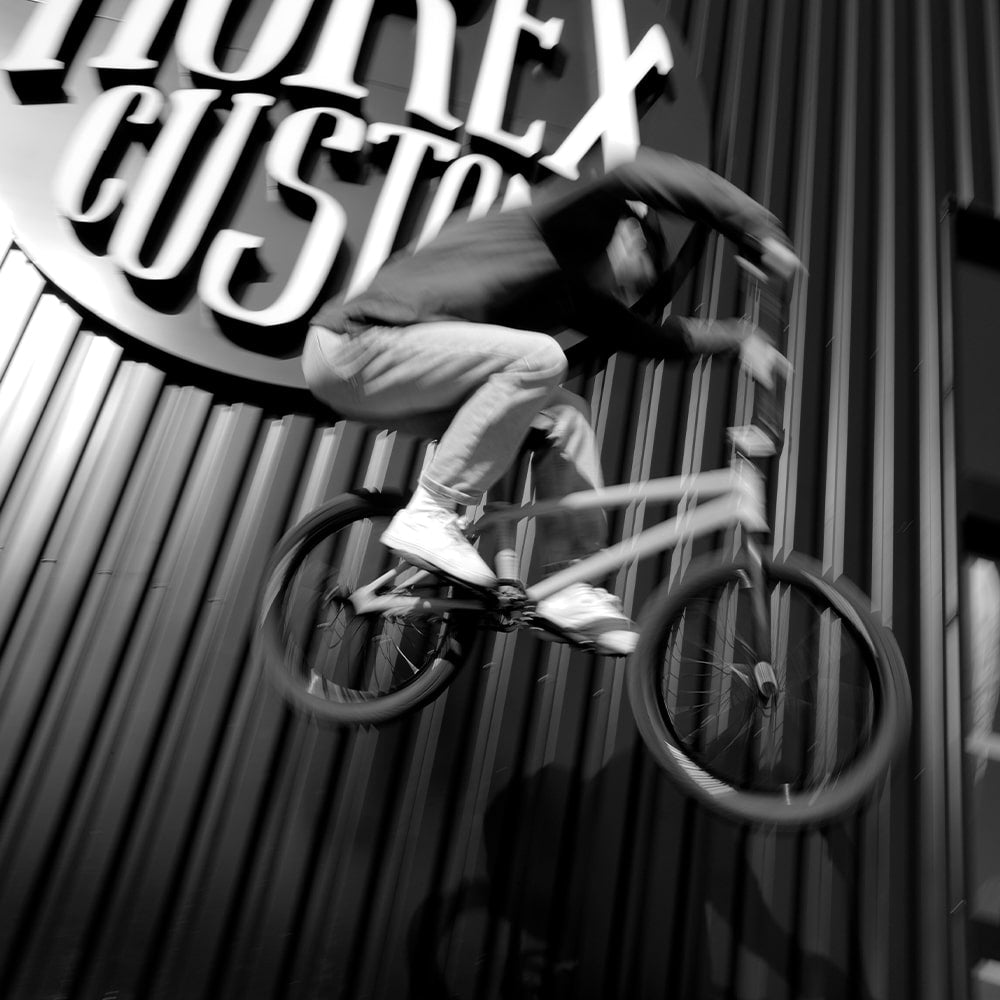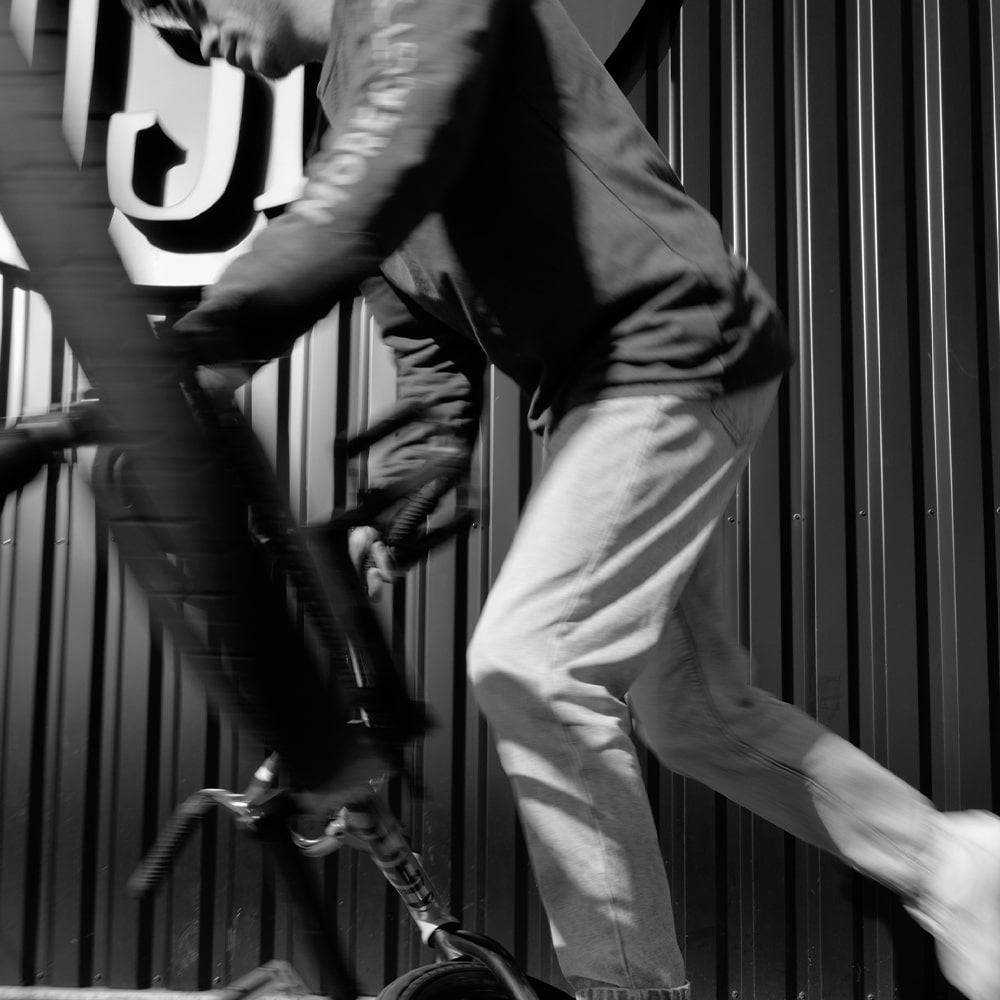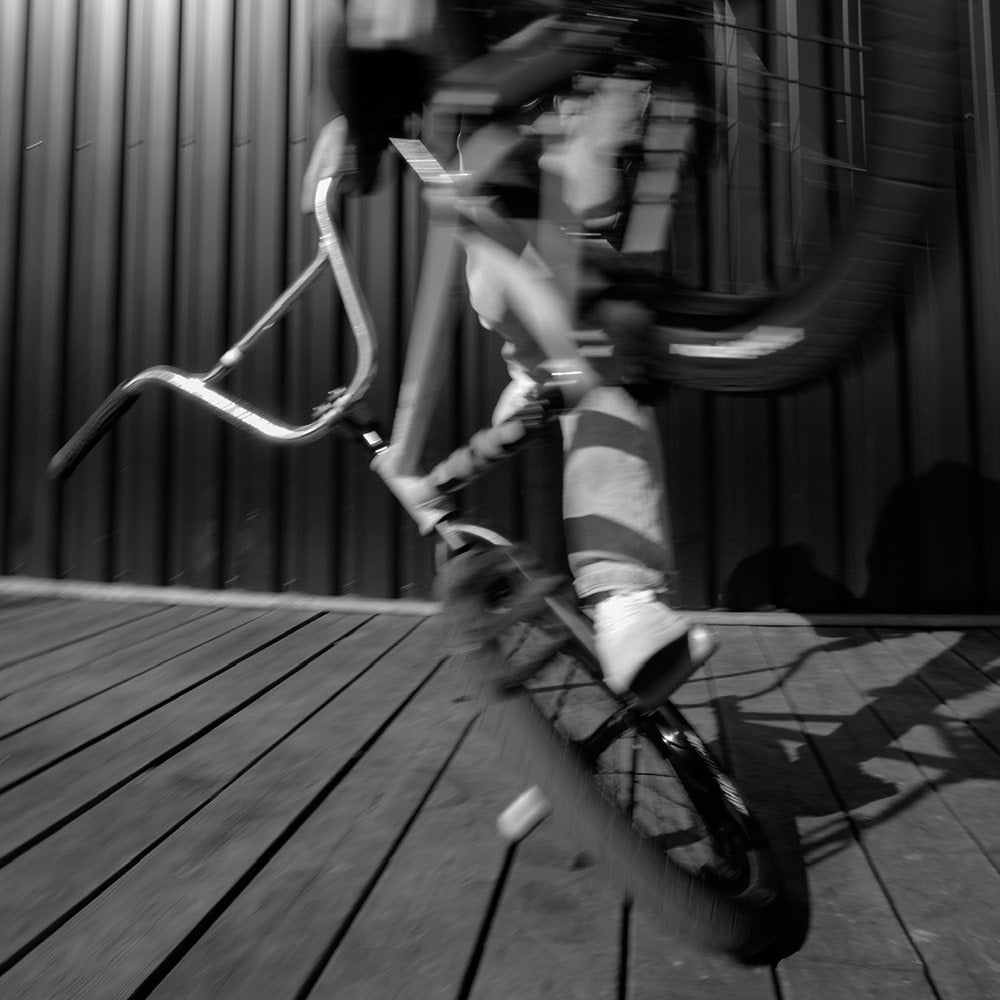 Photo credit: Julien Picq